Live profile review with Elias
Recorded Tuesday, December 7 at 09:30 PM
The recording will load in a moment.
About this livestream
Description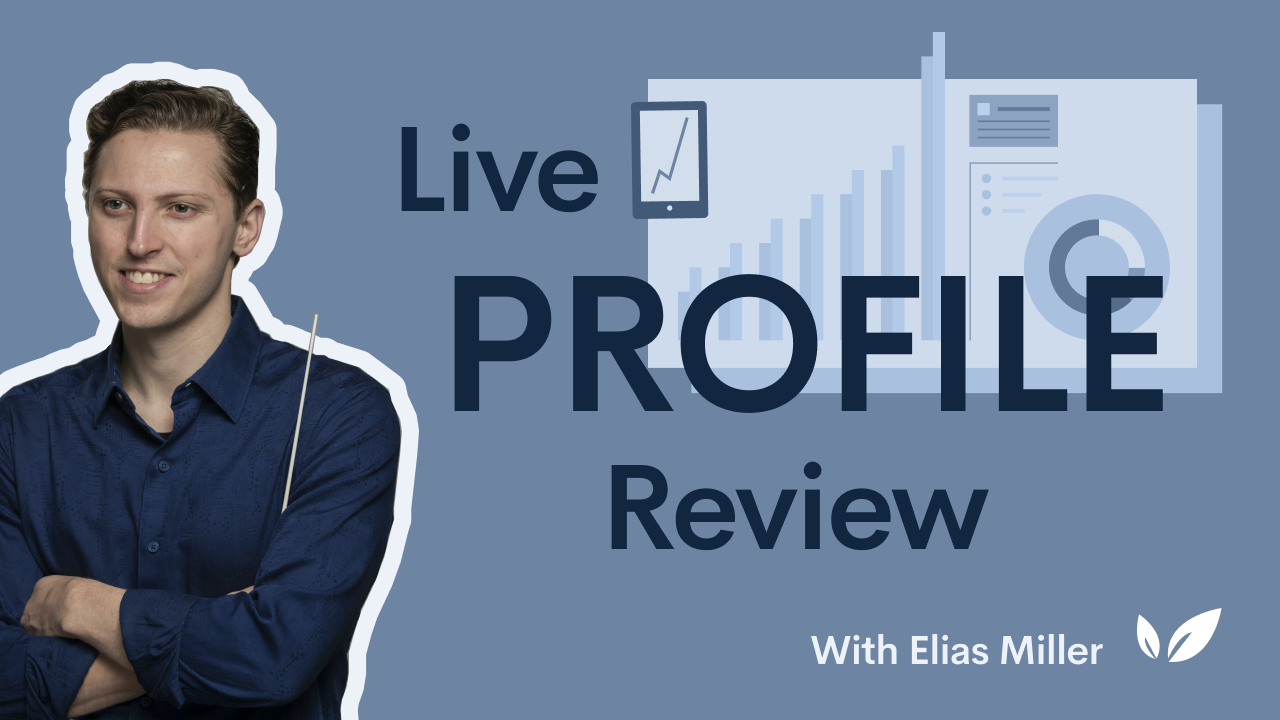 Join Elias for another installment of his amazing live profile reviews!
Elias will be reviewing real, anonymized profiles from viewers like you and sharing his assessment of their academics, extracurriculars, and overall strength. He'll also be giving his recommendations for improvement and provide an estimate of what your chances look like at different universities.
Submit a profile for personalized support or stick around the whole time to get a better idea of what a strong admissions profile looks like. To submit your profile for review, please use this form!
Your host
Undergrad College: Harvard University '17
Major: Music
Graduate College: University of Michigan, M.M.
Work Experience: Now in my fourth year at CollegeVine, I have helped dozens of students gain acceptance to their top-choice schools and have also advised and mentored thousands more through my livestreams. Apart from my work at CV, I am also a professional conductor and a multi-instrumentalist. I currently serve as the music director of the Apollo Ensemble of Boston, and I have led symphonic concerts and operatic productions throughout the United States.
My Admissions Story: Initially interested in pursuing a career as a performing cellist, I applied almost exclusively to music schools with dual and double degree options and ultimately enrolled in the Tufts University/New England Conservatory Dual Degree Program. Unhappy with the combined program and worried I'd never feel like I was fully a student at either school, I logged back into CommonApp.org in October of my freshman year. I can't say I went about the transfer process in the smartest way (I only applied to two schools!), but Harvard miraculously accepted me (or 'excepted me' as I wrote in a celebratory Facebook post that day - no one ever let me live that one down), and the rest was history.
Audience questions
These are questions from the audience that we had time to answer during the live session. If you have any other questions, you can request an answer from Elias and other CollegeVine experts in
an upcoming livestream
or on the
Q&A Forum
anytime.
0:00
@Azure:
I have been trying to get to submit my profile for review. First there was no link to the form. Then the form did not load. Now the link points to the same URL as the livestream. How can I submit my profile. I have contacted collegevine several times over this.
0:00
@Rosa:
Totally fine! For some reason VA's internet has been really bad recently. Might be a nationwide thing
Upcoming
Most recent recordings